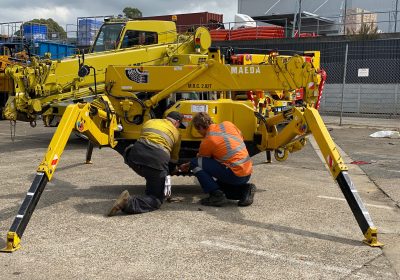 We know your equipment best!
YELLO Equipment and MAEDA are committed to providing quality service and parts to meet your needs. Through manufaturing, technology and innovation with unmatched quality, reliability, and support, we work as parterns to create lasting value for our customers.
We are trained by the organization that built your crane, and are well-versed in the latest, most comprehensive service and diagnostic techniques. We can identify maintenance issues before they become costly repairs and offer preventative maintenance that guarantees the lowest cost-of-ownership over the life of your machine. 
We can perform required inspections for OSHA complinance or state and local ordinances and have genuine MAEDA parts to keep your machine running in top condition.