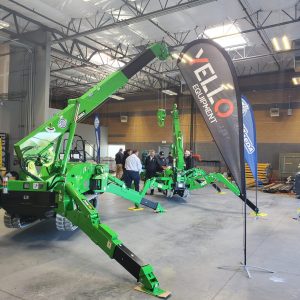 YELLO Equipment is with you all the way …
Established in 2023, YELLO Equipment is a proud distributor of heavy equipment and mini-cranes, reaching a global market.
With our defining commitment to sell reliable, affordable and highly efficient machinery, we understand the importance of quality products, the need for ongoing customer support and the convenience of in-house servicing expertise.
As an authorized dealer of MAEDA Cranes, YELLO Equipment is your local dealer in Southern California, Colorado, Nevada and Tennessee. With a range of machines spanning mini, crawler and battery powered cranes, our diverse fleet is suitable for a variety of applications including construction, infrastructure and more. 
We offer our customers a complete package and look forward to demonstrating that we are 'With you all the way …'
Who is MAEDA & why is it a smarter choice?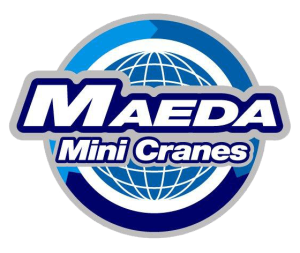 MAEDA Cranes are a leading manufacture of cranes and hoists, renowned for its high-quality products, innovative design and superior technology. With over 60 years of experience in the industry, the company has built a strong reputation for delivering exceptional performance and reliability, and has been the choice of numerious businesses across a wide range of industries, globally.
MAEDA's products range from mini cranes to large scale cranes, designed to meet the specific needs of different customers. The company is committed to providing its customers with the most advanced and efficient solutions and is always exploring new technologies to improve it's products. The company's research and development team is dedicated to ensuring that each of its products are designed to meet the highest standards of safety, reliability and performance.
This committment to excellence is reflected in the numerous awards and certifications that MAEDA has recieved for its products, which are used in a wide range of applications including construction, mining and manufacturing.
At MAEDA, the company places a strong emphasis on customer satisfaction, and its team of experienced engineers and technicians are available to provide technical support and training to customers. With a focus on innovation, quality and customer service, MAEDA is a trusted partner for YELLO Equipment in the USA.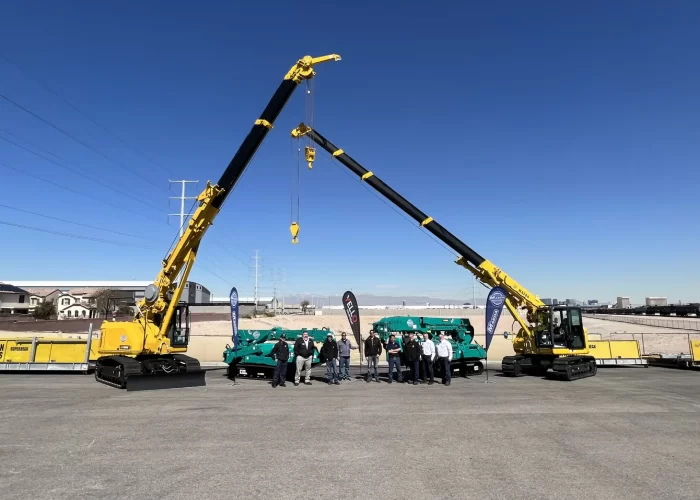 The narrow frame of Maeda mini cranes, less than 32 inches, affords them easy entry and egress into narrow elevators and passageways, making them the perfect choice for the many unique tasks required on jobsites. Maeda's quiet and low HP electric engines are effortless to maneuver once on site. In addition to the compact frame affording easy access to tight spaces, their small stature also makes for easy storage and portability to and from the jobsite.
Designed for operators to spend less time getting acquainted with the machine and more time working the desired task, the functionality of Maeda cranes begins with simplicity. The 7-inch multi-colored monitor indicates when the machine is in the proper position. The dashboard layout is intuitive and conveniently located for easy and safe operation. The transport levers are simple to operate and fold away for compact storage.
Maeda cranes are engineered for specific lift and reach capacities, ensuring fitness and performance criteria are achieved. Built from quality steel with reinforced welding joints, Maeda mini cranes are durable and long lasting. Solid craftsmanship and paying close attention to detail makes Maeda cranes easy to operate and maintain. These cranes are thoroughly inspected before leaving the final assembly and rigorously tested before final shipment.