YELLO Equipment is with you all the way …
Established in 2020, YELLO Equipment is a proud distributor of heavy equipment and earthmoving machinery, reaching a global market.
With our defining commitment to sell reliable, affordable and highly efficient machinery, we understand the importance of quality products, the need for ongoing customer support and the convenience of in-house servicing expertise.
As an authorised dealer of SANY Australia, YELLO Equipment is your local dealer in NSW and QLD for all SANY Earth Moving machinery. With a range of machines spanning Mini, Small, Medium and Large Excavators, our diverse fleet is suitable for a variety of applications including construction, infrastructure, civil works, waste management, agriculture and mining.
We offer our customers a complete package and look forward to demonstrating that we are 'With you all the way …'
Who is sany & why is it a smarter choice?
SANY is a world leader in the production of superb quality excavators and construction machinery. With the defining mantra that "quality changes the world" SANY is a brand you can trust. Operating within the earthmoving industry for over 30 years, SANY continues to refine and enhance their fleet creating great machines with great value.
SANY are the 5th largest engineering machinery manufacturer worldwide with a vision to build first-class enterprises, foster first-class talents and make first-class contributions. Now that's a first-class brand!
Here at YELLO Equipment, we proudly represent SANY's products as we believe in the quality, value and performance they deliver. Strong, durable and robust – these machine have been built for Australian conditions. With a range of sizes available within the fleet, we are confident we will find the SANY excavator for sale in NSW or QLD, that fits your needs.
Contact us today to request a demo and our friendly team will gladly show you first hand these impressive machines. Our team are with you all the way, from the day you enquire, purchase and throughout your ownership – we offer servicing options, unbeatable warranty offers and custom quotes & packages, available in QLD and NSW.
Intelligent Manufacturing
Intelligent manufacturing
01
Investing 5–7% of annual sales revenue in R&D each year
02
More than 7000 SANY employees involved in R and D
03
Growing productivity and efficiency
04
Intelligently linking people, technology and adaptation
In line with industry 4.0 SANY is committed to developing intelligent manufacturing that applies the internet to the whole manufacturing process.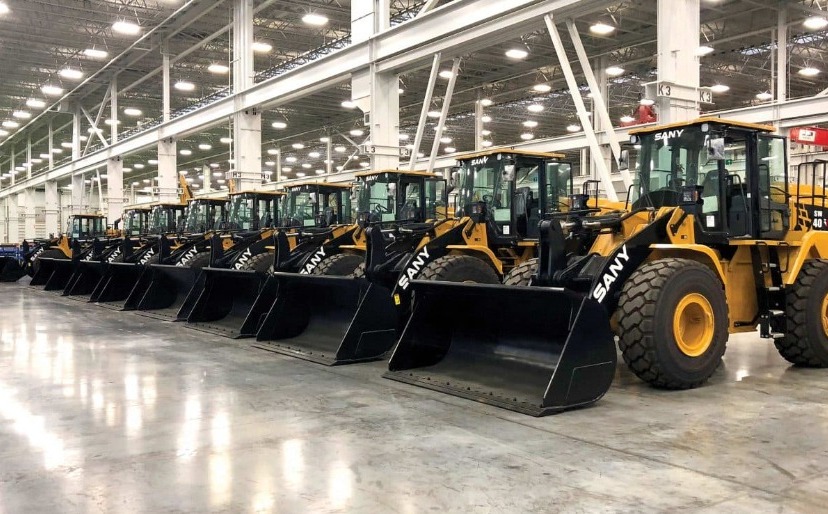 Sustainability Development