Excavators or diggers are earth moving equipment that excavate and distribute earth and are essential for any construction site, civil works or infrastructure project. They feature a bucket, arm, rotating cab and movable tracks and are able to rotate 360 degrees so you can easily dig and move dirt and large rocks.
With a variety of options of attachments and size of excavators, they can help you complete a job quicker and more efficiently. They can be used across projects such as landscaping, mining, material handling, demolition, construction, and river dredging. Depending on the project, you can also replace the digging bucket to diversify the machine by using a grab, auger, ripper, hammer, compaction wheel or rake.
These different variations are what make excavators so diverse, whether your project is a large construction site, or a small backyard renovation. Choosing the best excavator starts with choosing the right one for the job and there are many sany excavators to choose from.
Consider these factors when determining what size excavator you need:
Work Site Layout and Size
Work Site Terrain
Project Requirements e.g. dig depth, reach, lift height, load capacity and load weight
Transportation
Quantity of material to be moved
With so many options, you may be wondering what are the different sizes of excavators that are available. Let's break down the different ranges of excavators sizes so you know which SANY excavator is the best one for you.
Mini excavators
Mini excavators (often referred to as mini diggers) are perfect for small spaces and job sites with obstacles or delicate terrain like landscaping. They're great for digging smaller holes to install piping or plant trees, home renos or water line installations.
As the lightest machine of the pack, they're more easily transported on the back of trailers and small trucks, and thanks to their lower weight, they're also less likely to become bogged down in wet terrain like mud. Not only are they easier to transport than larger excavators, they use less power and will do the least amount of top-ground damage.
Yello Equipment's mini excavator sizes range from 1.7T to 3.8T. See our SANY excavator specs here.

Small excavators
Small excavators (or midi excavators) usually weigh between six to ten tons and are a common size of excavator seen on commercial sites. They're a good choice if you're working in a small space but need more power and manoeuvrability than a mini excavator can provide.
Small excavators combine the best of both worlds, with digging and lifting capabilities of a large earthmoving machine with features of a mini excavator like rubber tracks and a compact design. They can be used on more standard projects like demolishing small buildings and construction on roads, bridges, utilities and landscaping.
Our small excavator sizes range from 5.3T to 9.18T. See our SANY excavator specs here.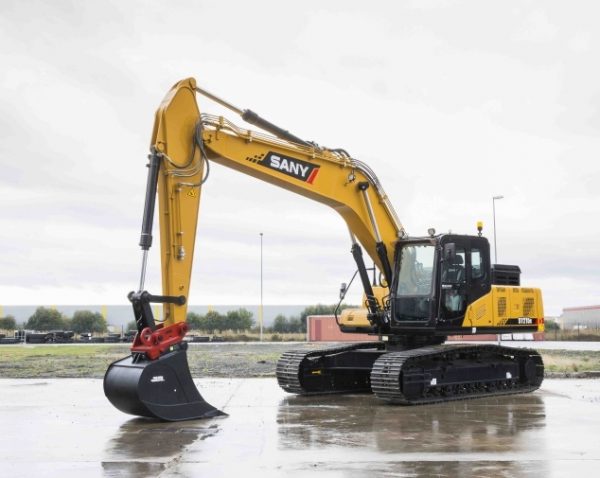 Medium excavators
Medium excavators ( Mid size crawler excavators) are the most common excavator size on commercial construction sites. Medium sized excavators are useful for many of the same tasks as small excavators, but offer more power, reach and dig depth.
The swiss army knife of earth moving equipment, the Medium excavators perform tasks far beyond just excavation and tend to be the first piece of equipment on site and the last to be removed. Mid size excavators offer enough power and hauling capacity to handle tough jobs. Their hydraulic systems allow them to handle multiple tool attachments too.
Our medium excavators range from 12.5T to 15.5T. See our SANY excavator specs here.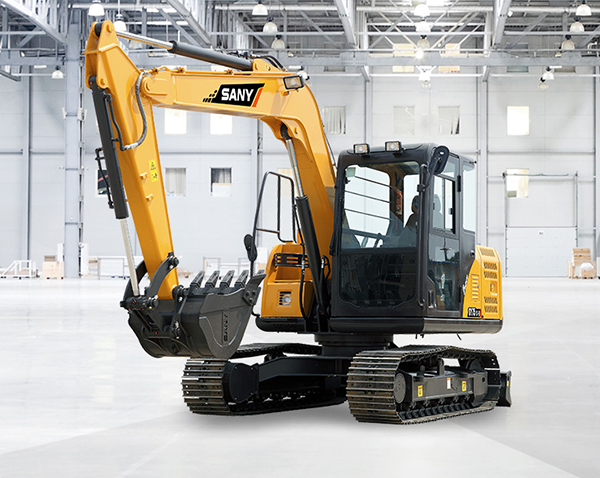 Large excavators
The largest class of excavators is necessary for large scale demolition, waste, quarrying bulk earthmoving and construction projects that need maximum capacity and power. Large excavators can be useful for digging foundations for apartment complexes, shopping centres or moving large volumes of soil for civil engineering tasks.
Naturally, there size and hydraulic performance provides exceptional digging and break out ability. Large excavators can literally move mountains.
Our large excavators range from 26.7T to 54.5T. See our SANY excavator specs here.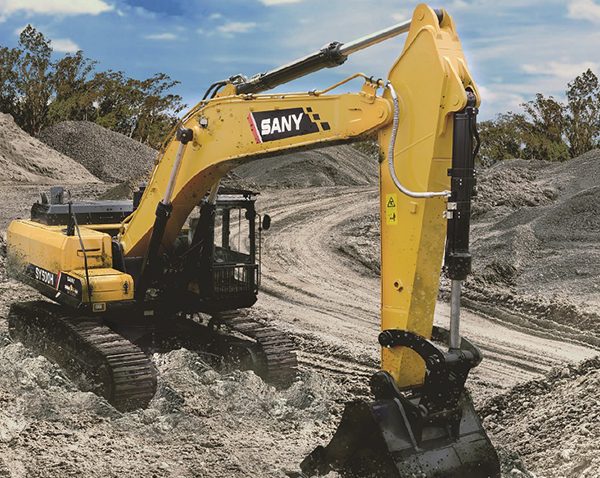 As the leading SANY excavator dealer in Australia, here at Yello Equipment we offer a range of different sizes of excavators in NSW & QLD from 1.7T excavators through to 54.5T.
If you aren't entirely sure what kind of heavy equipment machinery you need, would like excavator sizes explained in greater detail or you'd like help picking the right sizes of excavators for your projects, give us a call on 1300 093 556 and we'll be more than happy to provide professional and friendly advice.