Excavators For Sale In Brisbane, QLD
Earth Moving Gear for sale in QLD
We've hit the ground running here at YELLO Equipment since our launch in 2020 and are quickly making our voice heard in the excavator market. With a fast, personalised approach to service and a growing range of equipment, our team have big plans to keep the momentum rolling and to dial up the RPM even further with our range of excavators for sale in QLD.
As the authorised SANY dealer in NSW and QLD, YELLO Equipment know our machines deliver performance, reliability and affordability and have been specifically engineered by SANY to excel in Australia's tough and diverse conditions. With a range spanning Mini to Large Excavators, each model has been carefully selected on the merits of versatility, functionality and reliability that will inevitably save time and money each and every time the key is turned.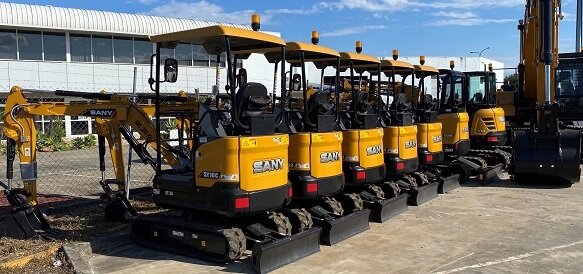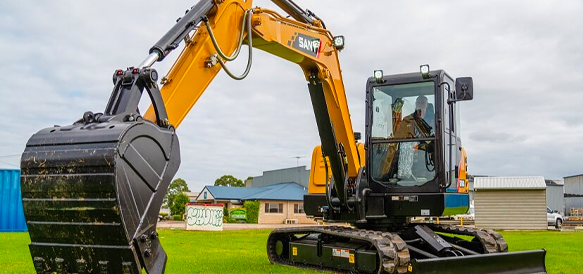 Quality mini Excavators for sale in brisbane & Wider qld
Backed by the industry's best warranty – SANY's incredible 5 year, 5000 hours – it is clear to see why the team at YELLO are confident in the reliability and performance their products will deliver. We have a range of sizes, from large all the way down to mini excavators for sale in Brisbane, QLD.
SANY Excavators of all sizes are winning fans thanks to their incredibly robust and high-tech manufacturing process delivering reliable, high performing equipment. These no fuss machines excel on the merits of reliability – the number one requirement most people looking for excavators for sale in QLD are looking for.
Having sold over 100,000 excavators across the globe last year, approximately 1 in 6 of all excavators sold globally, and dedicating an immense proportion of turnover to research and development each year, SANY are no strangers to knowing what works and continue to produce machines under the philosophy that 'Quality Changes the World.'
For more information on latest offers, machine specs or to discuss your specific machinery needs, call the team at YELLO Equipment on 1300 093 556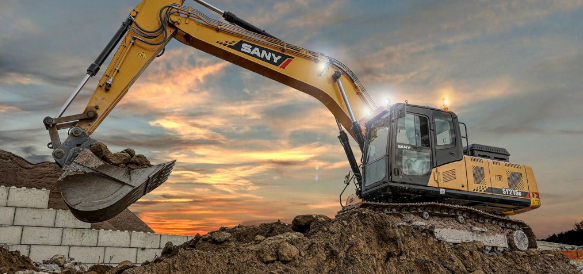 Who is Sany & Why is it a Smarter Choice?
"Quality changes the world" – a mantra that SANY, global leaders in the production of great quality excavators and construction machinery, strives to work by. With well-over 30 years in the industry, and being the 5th largest engineering machinery manufacturer worldwide, you know that SANY is a brand you can trust. Not only that, but their vision is to build first-class enterprises, foster first-class talents, and make first-class contributions. Talk about a first-class brand!
At YELLO Equipment, we're an authorised dealer of SANY excavators and earth-moving equipment because we really believe in the products. SANY excavators are unmatched when it comes to how effortless they make jobs feel, thanks to its durability and continued performance in different weather conditions. No matter what you are looking for, there is a perfect SANY excavator for sale in QLD for you, in one of its various sizes.
If we've piqued your interest, get in touch today and request a machine demo, so you can get a hands-on feel for the machines that you like the look of. The YELLO Equipment team promise to support you from the day you purchase, and afterwards – we've got your back when it comes to servicing options, unbeatable warranty offers and custom packages and quotes, available in Brisbane & wider QLD. 
Intelligent Manufacturing
Intelligent manufacturing
01
Investing 5–7% of annual sales revenue in R&D each year
02
More than 7000 SANY employees involved in R and D
03
Growing productivity and efficiency
04
Intelligently linking people, technology and adaptation
In line with industry 4.0 SANY is committed to developing intelligent manufacturing that applies the internet to the whole manufacturing process.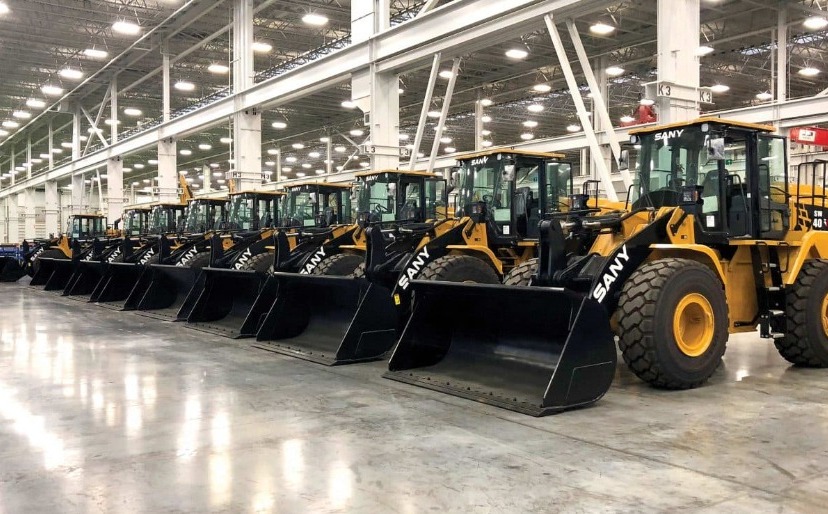 Sustainability Development