At YELLO Equipment™, we pride ourselves on taking care of our number one priority: You!  
As your authorised SANY dealer in NSW, the ACT, and QLD, you can be guaranteed that we have the equipment, servicing, and parts required to get it done when it comes to your construction machinery needs.
Looking for SANY aftermarket parts? YELLO Equipment™ is your SANY OEM parts provider. We've got everything from service kits to major componentry like cylinders, booms, and motors. Whatever your parts problem, we'll find a solution for you.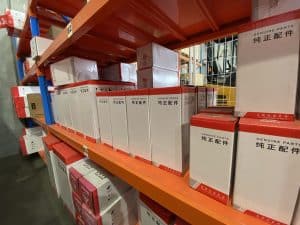 We are prepared to supply you with the parts and servicing you need to get your equipment back up and running ASAP. And although our dealerships are in NSW, the ACT, and QLD, YELLO Equipment™ doesn't only service the east coast. We can send SANY parts anywhere in Australia.     
And with YELLO Equipment's parts divisions expanding in both states, our SANY consignment stock is only going to continue to grow. This exciting expansion is a direct result of YELLO Equipment's dedication to be 'with you all the way'. We're dedicated to helping our customers get it done with our efficient, reliable, and affordable range of earthmoving equipment. Our ability to also service and supply SANY parts adds additional convenience and ease – customers can easily source and maintain their machines through us. 
With this exciting expansion, one thing is certain: the future is bright for YELLO Equipment™. 
To learn more about our parts division, servicing, or our range of SANY heavy equipment, give us a call on 1300 093 556, or submit an online enquiry: https://www.yelloequipment.com/au/contact/