Hi Folks,
Andy Hopcroft here, General Manager of YELLO Equipment!
The beginning of a new Financial Year is a great excuse to reflect on the last six months, highlight some of the trends we have witnessed and make plans for the run home in 2022. YELLO Equipment has continued to grow during this time and I believe these moments of reflection and clear planning are what has helped our brand grow over a relatively short period of time.
So what have we been up to? And what is on the cards for the months ahead?
Read on to find out …
What has happened?
We have welcomed a number of new staff to the YELLO Equipment team across both Sales and Operations roles. These additional resources, knowledge and networks will allow us to continue to provide exceptional service pre and post purchase. When we say "With you all the way…" we mean it; thus having the right people, attitudes and abilities to keep up with demand and deliveries is crucial. I have no doubt your interactions with our team will be a really positive and personal experience so say hi to Matt, Jordan, Dino, Adrian, Craig and Jason if you cross paths with them!
Presenting at Trade Shows has provided some real highlights to the start of the year. YELLO Equipment and SANY proudly presented at both Diesel, Dirt and Turf in Sydney, NSW and FarmFest in Toowoomba, QLD. Both events brought in an incredible crowd and we ensured we had a number of our machines on display so guests could get up close and personal. We understand there is nothing quite like getting into the cabin of an excavator and experiencing first hand the size, comfort, inclusions and overall quality of our machines. It was a pleasure to see so many people, young and old, climbing in and having a good look around.
DDT was particularly rewarding as we were able to engage with customers at our stand from so many industries and disciplines. It was a great opportunity to demonstrate how our earthmoving equipment is flexible and versatile to a broad range of applications. Meanwhile, FarmFest provided a targeted couple of days to discuss our brand in detail with those in agricultural services. Earthmoving equipment plays an important role in this category and we had some really valuable conversations demonstrating how our machines can be specifically utilised for this sector.
When I reflect on key industries we have been trading with this half, Civil & Construction, Plumbing and Drainage have been stand out categories the YELLO Equipment team have been engaging with. Word of mouth travels quickly and we have seen first-hand the power of positive testimonials and recommendations to peers by those who have purchased a machine and been blown away by the benefits, power and performance of our machines. We can list the benefits until we are blue in the face, but nothing quite beats a mate boasting about his new machine and telling you to check it out!  A big thanks to all of our brand advocates.
A push towards mid-sized and large excavators has also been witnessed with stand out models being the SY80U, the SY155U and the SY215C. We knew these models would be well received by the industry the moment they landed in Australia and they have not disappointed. The quality and value we can offer customers on these machines is exceptional. I highly recommend you check them out if you are in the market.
What is still to come?
Firstly, I'm really excited that our NSW branch network is expanding with a new office opening in Newcastle in mid-August. The Newcastle area has a rich industrial heritage and strong demand for capital equipment, making it a meaningful and highly relevant location for us to have local representation and offer our services for customers in this region. This branch will service the Hunter and lower Northern NSW regions … so stay tuned for our official opening soon!
Our team is expanding too! As mentioned above, we have welcomed new talent to the YELLO Equipment team and are recruiting for further roles to ensure our footprint, service and availability is where it needs to be for product demand. Our team is instrumental to our success, so getting the right people is something I take seriously. Interested in knowing more about our team and opportunities to join? Check out our website for more details.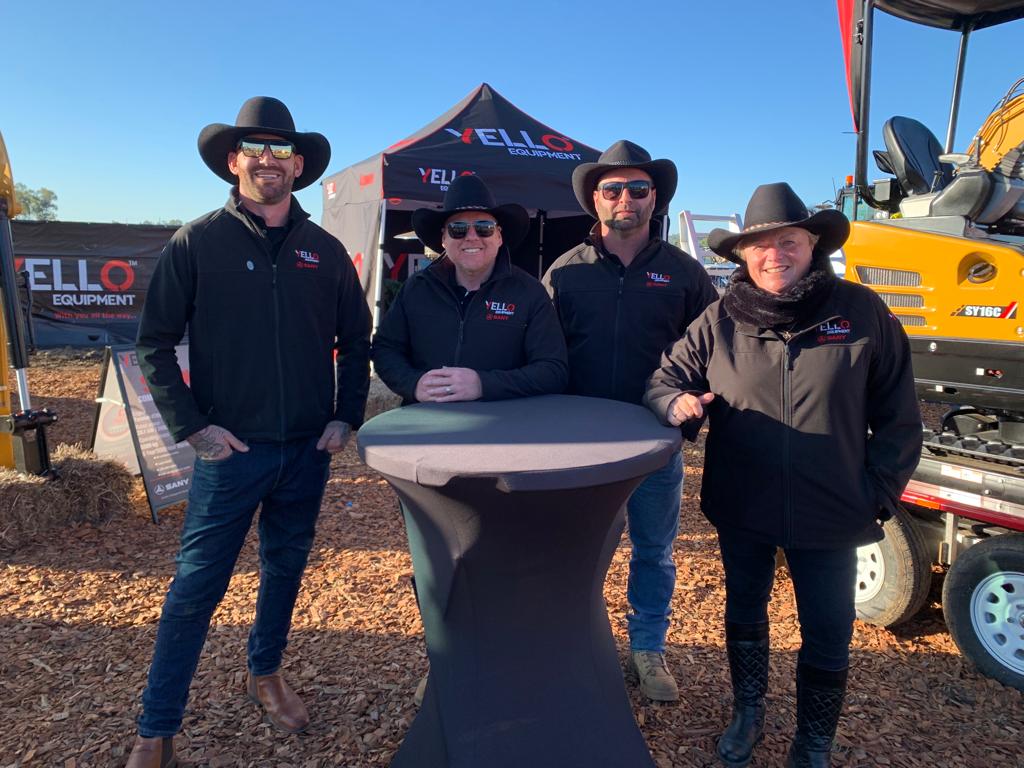 New shipments are always coming in from SANY and we are working closely with both our customers and OEM to provide as much available stock as possible. We know waiting for machines is painful, so have been working exceptionally hard to close this gap and book your machine delivery ASAP. There is nothing better than seeing our machines getting dirty and put to work the moment they arrive at their new home. Talk to us about your needs and I anticipate you will be pleasantly surprised by what we can deliver!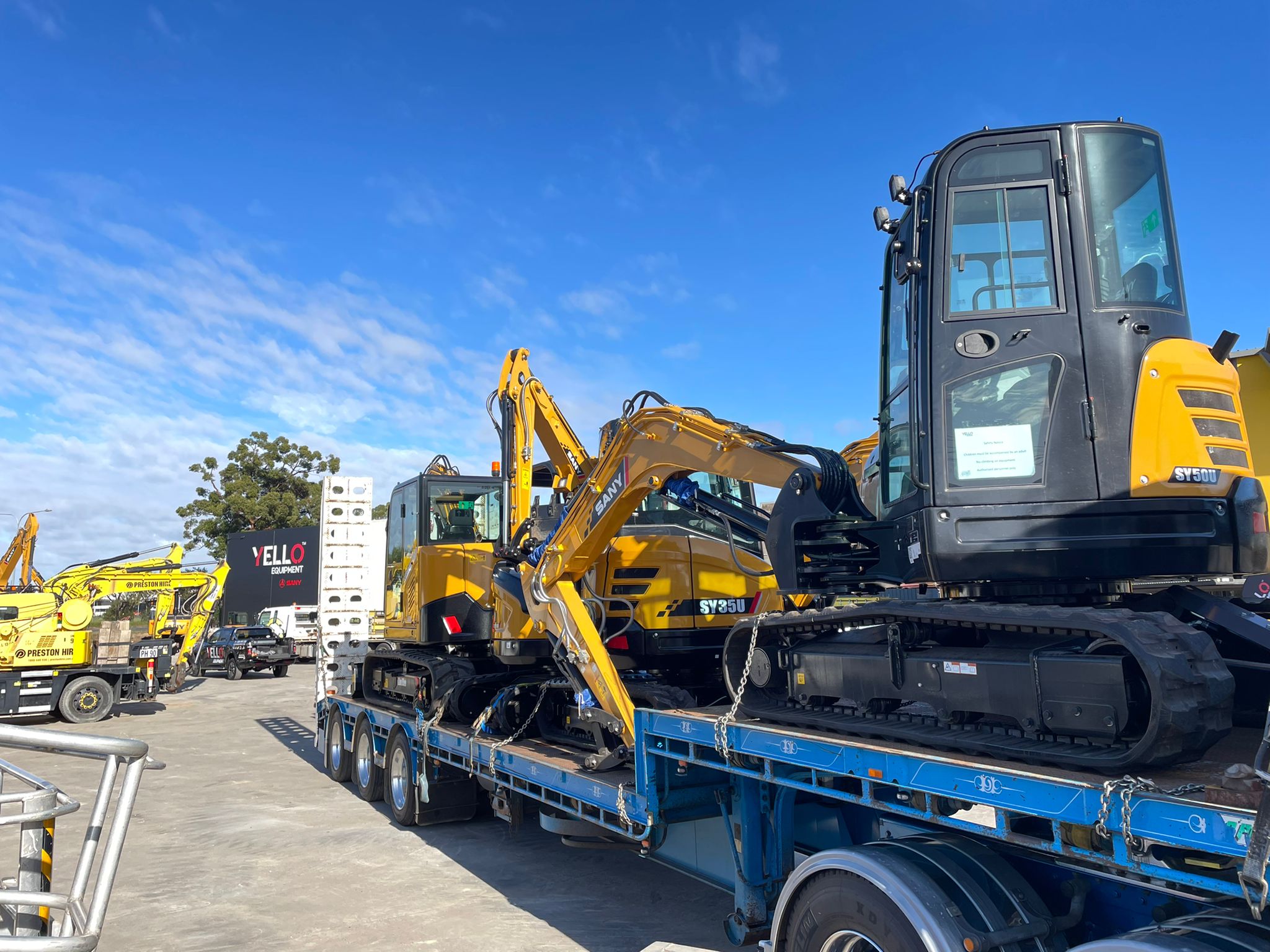 Our finance packages are proving really popular and will continue to be available for discussion on purchase. Many customers discover the affordability of our machines following these insightful chats, so pick up the phone and see what we can do for you. With tax returns hopefully on their way, what better way to invest back into your business?!
Stay tuned for some fun too. We love a giveaway, photo comp or sporting partnership, so expect to see some enjoyable ways you can interact with YELLO Equipment and possibly get a little something extra from us in the process.
I'm really proud of our team, thankful for our brilliant customers and excited about where we are heading. Thanks to everyone who has played a part in the start of 2022. We are powering forward so expect to see so much more!
If you have any questions or queries, please don't hesitate to contact myself or the team.
With you all the way,
Andy