TENNESSEE, USA
Nashville, TN 37203
DIRECTIONS
+1 (409) 770-3091
salesusa@yelloequipment.com
spider-CRANES For Sale In TENNESSEE
maeda spider-cranes for sale in TN.
YELLO Equipment is proud to offer the highly sought-after MAEDA spider-cranes for sale in Tennessee. MAEDA spider cranes are designed to meet the demanding requirements of various applications in Tennessee and are known for their compact size, versatility, and maneuverability.
These cranes can work in tight spaces, making them ideal for a wide range of projects, from small-scale renovations to large construction sites. YELLO Equipment's range of MAEDA spider cranes comes with a variety of features to meet every lifting requirement, ensuring their customers find the right crane for their job.
With the combination of YELLO Equipment's expertise and MAEDA's quality and reliability, you can be confident that you are making a wise investment. Contact YELLO Equipment today to learn more about their MAEDA spider-crane offerings in Tennessee.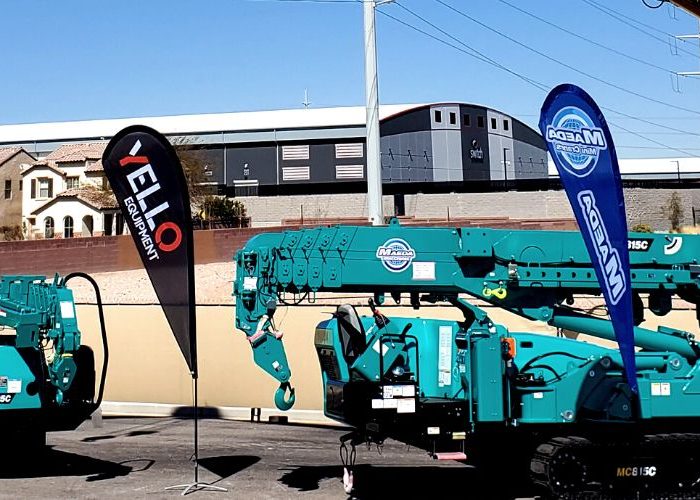 CONTACT US